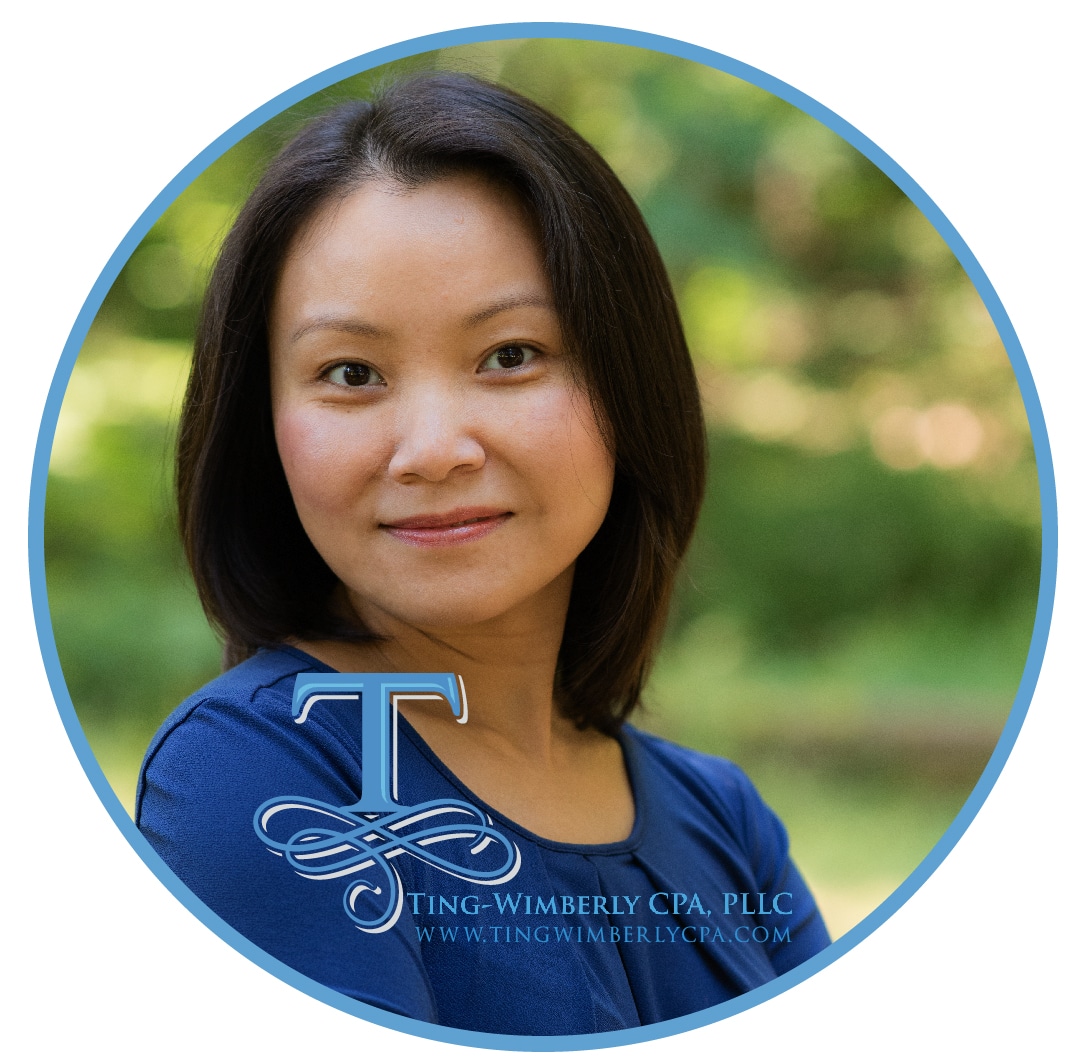 My passion is helping individuals and businesses with their accounting and taxes as they continue to pursue their own dreams.
About Ivy Ting-Wimberly, Founder
Ivy has two decades of experience in various aspects of accounting and taxes. She earned her Certified Public Accountant (CPA) certification in New York, Washington State and Tennessee.
Born in mainland China, grew up in Hong Kong, came to the USA as an exchange student when she was 18 years old, and eventually received her Bachelor degree in accounting from Carson-Newman University.
Ivy is grateful for many important people of her life. Growing up in Hong Kong, Ivy learned the value of hard work and inherited a spirit of entrepreneurship from her parents. As an exchange student, she learned the true American culture and beliefs from her elderly host mother.
Ivy is grateful for her first employer and mentor, A CPA in the center of New York City, who took a chance to hire a young college graduate. She worked closely with high net-worth businesses and wealthy individuals. Throughout this tenure, Ivy gained extensive experience in all areas of accounting and taxes, from financial compilation to tax compliance.
Ivy continued to broaden her CPA skills and experience in both private and public accounting practices in New York and Washington State, working closely with clients from all walks of life. She has a passion for helping individuals and small businesses maintain their accounting records and tax compliance. Ivy works diligently to meet a diverse range of client needs; from basic financial reviews to successfully defending clients against IRS claims.
In 2021, Ivy and her family moved back to Tennessee, where Ivy consider as her home town in the United States, along with her own CPA practice, to continue providing tax and accounting services to businesses and individuals.