With a growing number of business owners now working from home, many may qualify for the home office deduction, also known as the deduction for business use of a home.
Usually, a business owner must use a room or other identifiable portion of the home exclusively for business on a regular basis. Exceptions to the exclusive-use standard apply to home-based daycare facilities and to portions of the home used for business storage, where the home is the only fixed location for that business.
Home-Office Deduction If You Operate as a Corporation
Question
What does the IRS audit manual say about the home office for an individual who operates his or her business as a corporation?
Answer
You will be interested in two boilerplate explanations from the Internal Revenue Manual that examiners use to explain why the IRS is denying the home-office deduction:1
1. We [the IRS] have disallowed your deductions for office-in-the-home expense because you have not established that it was for the convenience of your employer. Voluntary, vocational, or incidental use of part of your home in connection with your employment does not entitle you to a business deduction.
2. If you rent all or part of your residence to your employer and use the rented portion when performing services for the employer, you cannot deduct home office expenses.
If you want to avoid the disallowances above and achieve a full deduction for the home office, follow these directions:
· Make your corporation write you a letter stating that you must find office space and that space may be in your home.
· Do not rent the office in your home to your corporation.
· Have your corporation reimburse your home office expenses to you as an employee business expense.
· Do not report reimbursed employee expenses as taxable income.
Your corporation gets the deduction for its reimbursement of your employee expenses. But with this deduction comes the need for proof. Make sure you submit proof to your corporation that backs up the deduction—for example:
· Receipts for expenses
· Photos that show the office set up for exclusive business use
· A logbook, for at least a sample period, that shows use of the office for more than 10 hours a week.
Planning tip.
Complete IRS Form 8829 showing your home-office expenses for the year.
Do not file this form with your tax return.  Instead, attach the form to an expense report that you give to your corporation as the basis for corporate reimbursement to you for the home-office expenses.
SRC:  1    

IRM 4.10.10-2 Standard Explanations for Report Writing, last reviewed or updated Sep. 10, 2021, paragraphs 4809, 4816. 
https://www.irs.gov/newsroom/for-national-small-business-week-plan-now-to-take-advantage-of-tax-benefits-for-2022-enhanced-deduction-for-business-meals-home-office-deduction-and-more
Want to know more?  Have some tax questions of your own?  Get in touch with us and we'll guide you thru the tax and accounting process.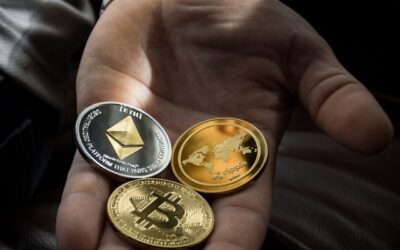 Digital assets include (but are not limited to): Convertible virtual currency and cryptocurrency Stablecoins Non-fungible tokens (NFTs) Digital assets are broadly defined as any digital representation of value which is recorded on a cryptographically secured...
read more